Widgets
They're the soul of the dashboards. Acting as building blocks, there are a wide array of types of widget, like tables, metric lists, line charts, gantt charts, blocks of text and more.
Reordering the dashboard
In some situations we had to come up with intuitive and well established interactions, like drag & drop to achieve good results.
Publishing module – scroll behaviour
With a high density of information in the screen, we had to minimize the addition of new elements, but at the same time keeping them easy to be discovered.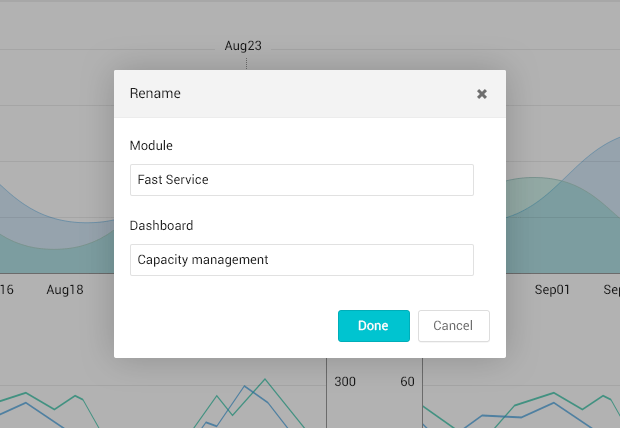 Renaming dashboard error message
Messages had to be displayed as the interaction was going on, so behaviour patterns were created to accomplish that.
Grid
By the characteristics of this project, a special care was given when creating its grid. It has 12 columns of 72 pixels with a gutter of 16px between each column. All components align to an 8 pixels square baseline grid. Type aligns to a 4 pixels baseline grid.
Typography
Roboto is the typeface of choice. Slightly condensed, it works well in tables and graphics.
For titles in the dashboard, the original choice was Gotham. But due to copyright issues, Montserrat has been the choice to replace it.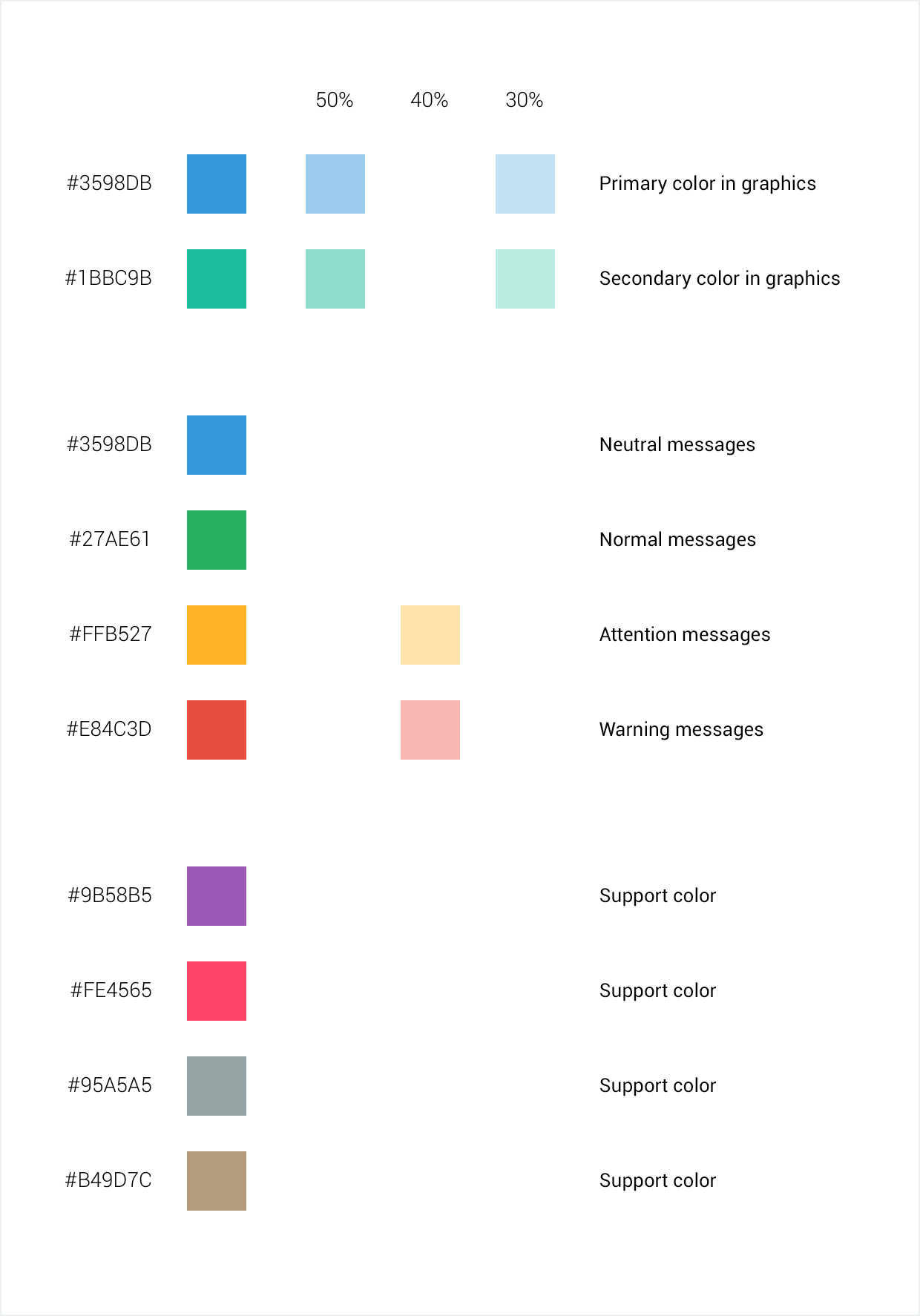 Colors
Colors do have to carry a meaning in some situations and in others don't. So a palette was created having that in mind. For instance, a hue of blue and green should communicate something without saying if is good or bad. And in other scenario, green (good) and blue (neutral) have to co-exist with red (bad) and yellow (attention). A support palette was also created for some specific cases.